Sand Plum Assisted Living Center
An Independent and Assisted Senior Living Center in a beautiful wooded location in Bixby, Oklahoma.
At Sand Plum, it is our mission to provide the pinnacle of care and environment to those in our community. Through our individualized care plans, variety of social activities and modest pricing, Sand Plum enriches the lives of those we serve. As a locally owned and operated assisted living center, Sand Plum strives to make you and your loved ones feel truly at home.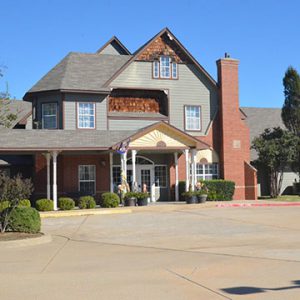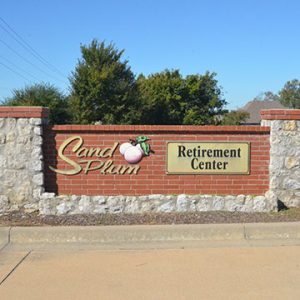 Sand Plum Ammenities
At SandPlum there is always a delightful way of life with your well being our primary concern. (Read More)
1 or 2 bedroom suite with patio
Three meals a day
Kitchenette
Weekly maid service
24-hour staffing
Smoke detectors
Emergency call buttons
Full recreational, cultural and social activity programs
Located in a beautiful residential area
Guest Reviews
We have chosen Sand Plum. My wife will have round-the-clock care, and they will administer her medications, make sure that she is fed and bathed, and take care of the upkeep of things that she needs. They have some entertainment and different activities going on. Read More
My friend has lived here for 5 years. She loves the staff and the homelike atmosphere.
We visited the Sand Plum facility while in the South Tulsa region looking at options for our uncle. He requires memory care, and this facility was recommended by a friend who lives nearby. The quiet and peaceful area seemed like a great place for anyone who really likes the natural beautiful there – which our uncle does. The rooms were all clean and had a homey decor. Read More